Amanda Mason

Related Companies
Executive Director of Global Intelligence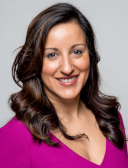 Amanda Mason is currently serving as the Executive Director of Global Intelligence for the Related Companies. Her role is to integrate and bridge the gap of cyber threats, national security, local law enforcement, physical security and business intelligence. In her role, she provides threat information and solutions to the various subsidiaries under Related, which include Real Estate, Infrastructure, Manufacturing, Hospitality, and International Finance.

Amanda is also dual hatted as the Director of Intelligence for the District of Columbia, Air National Guard. With over 23 years of service, Amanda has held various positions in the US Air Force such as an Arabic and Spanish linguist, Senior Intelligence Analyst and as a Signals Intelligence and Cyber Policy Subject Matter Expert for the Special Operations Community. Amanda has worked with the FBI, CIA, DIA, NSA and US Cyber Command. Amanda currently serves on the Board of Directors of the Military Cyber Professional Association (MCPA).

Amanda graduated from the Middlebury Institute of International Studies with a Master's of Arts in International Policy, Concentration in Terrorism Studies.