Eric Bednash

RackTop Systems
Co-founder and CEO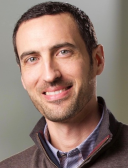 Eric Bednash is the co-founder and CEO of RackTop Systems, the pioneer of CyberConvergedTM data security, a new market that fuses data storage with advanced security and compliance into a single platform.

A serial entrepreneur and innovator, Bednash has more than 20 years of experience in solving the most complex and challenging data problems through designing products and solutions for the U.S. Intelligence Community and commercial enterprises.

Bednash co-founded RackTop in 2010 with partner and current CTO Jonathan Halstuch. Prior to co-founding RackTop, he served as co-founder and chief technology officer of a mid-sized consulting firm in the Government IT services space, focused on developing mission data systems within the Department of Defense and U.S. intelligence communities. Bednash started his professional career in data center systems at Time-Warner, and spent the better part of the dot-com boom in the Washington, D.C. area connecting businesses to the new and expanding internet. His career path began while still in high school, where Bednash's entrepreneurial drive compelled him to contract with small businesses and individuals to write software and build computers.

Bednash attended Rochester Institute of Technology and Penn State University, and completed both undergrad and graduate coursework in Business and Technology Management at Stevenson University. A Forbes Technology Council member, he regularly hosts thought leadership & technology video blogs, and is a technology writer and speaker. Aside from his technical abilities, Bednash is a multi-instrument musician and singer. He started playing live and recording professionally while still in high school, and spent many years performing in bands across the Mid-Atlantic region. He is a recreational athlete and a die-hard Pittsburgh Steelers fan. He currently resides in Fulton, Md. with his wife Laura and two children.