Ed Bach

University of Maryland Global Campus
Vice President, Strategic Partnerships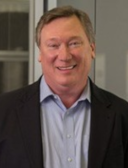 As vice president of strategic partnerships at UMGC, Ed Bach works with his team of business development specialists in higher education to shape innovative relationships that enable partner organizations to grow their talent and meet their organizational objectives.

Before joining UMGC in November 2016, Bach spent more than 25 years in executive management working with global partners to help grow and scale both emerging and Fortune 500 companies. He has served in the capacity of president and vice president in public and private firms since 1988. He spent significant time in the technology industry, where he reengineered business development teams that produced consistent revenue growth and forged innovative partnerships. He was a key component in executing corporate mergers at organizations such as Westinghouse and PageNet while still growing revenue.

Prior to his experience in technology, Bach founded and led an education and organizational development company in Columbia, Maryland, that had critical success with the Federal Government as well as in vertical markets, such as healthcare, manufacturing, biotechnology, and engineering.

Bach received a bachelor's degree in marketing from George Mason University.