Mike DiGiacomo

Governor's Workforce Development Board
Executive Director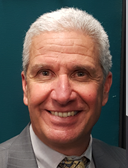 In June 2015, Mike was appointed by the Governor Hogan to be the Executive Director of the Governor's Workforce Development Board (GWDB), the chief policy-making body for workforce development in Maryland.

The Board serves as ambassadors for Maryland's business community and further advises Governor Hogan and the workforce system on the workforce development and training needs for Maryland's business. Mr. DiGiacomo has more than 20 years' experience in business development and sales in the IT and manufacturing sector. With a focus on business expansion, Mike specialized in building sales teams, channel programs, and implementation teams. Throughout these 20 years, Mike developed the skills necessary to successfully and sustainably grow a business. As a result, he possesses an excellent understanding of both the sales and implementation aspects of business within the markets of both goods and services.

Prior to joining the GWDB, in 2012, Mike served as Regional President of Accelerent's Baltimore Market. For three years, he interviewed local business executives in a variety of markets, including construction, finance and banking, legal, nonprofit, and many other industries, to identify who would make the best fit within this exclusive networking group. Focused on partnership, Mike brought members together to facilitate professional relationships.

Mike also serves as a member of the Advisory Board for The Salvation Army of Central Maryland.

Mike holds a Bachelor's Degree in Business Administration from Towson University and a Master's Degree from Johns Hopkins University.